I joined the Able Child Africa board in January 2018…
…and since I have joined I have been incredibly impressed by the quality and drive of the staff, Karl's vision for the future and the impact that Able Child Africa is having on the ground. However, I always had an ambition to see this for myself and visit one of the partners.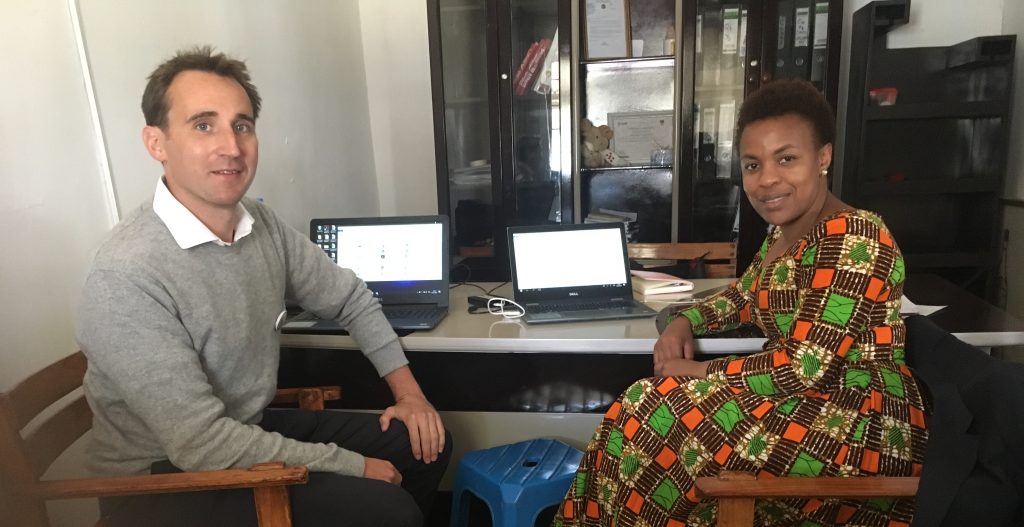 Visiting the school
It was a short trip to Mbeya – 4 days in total and a lot to pack in. The town sits nestled in the Mbeya highlands at 1,700m in altitude and has been often described as the 'Scotland of Africa'.  It was a truly beautiful sight as I landed at the airport just as the morning sun was rising over the hills – a great beginning to what would be an incredible visit on every level!
The first morning I spent visiting the current CST school, meeting the staff and the children. I was blown away by the passion of the staff, the impact the organisation was having and the combination of both learning and fun in the classroom environment. Each morning starts off with breakfast for the children and the staff, a morning assembly including lots of singing including the national anthem – a great way to start the day! After that the children head off to class with lessons including a combination of music, English and many other subjects.
Understanding the history of Child Support Tanzania
Initially, I spent time understanding the history of CST and how Noelah, the founder, had built CST from the ground up starting with a small number of children at her home in Mbeya. Through her perseverance, local support, as well as the continuing support of Able Child Africa (ACA has now been involved with CST for over 10 years!) CST is a fully fledged NGO including a school for 75 students and impacting many many more through the 'take all my friends to school program'. At lunch time I had the chance to sample Ugali, a traditional Tanzanian dish, and spend more time with the staff and teachers. Whilst it was amazing to hear about the past and present for CST, little could prepare me for the future! The afternoon we went to visit the site of the new school. Whilst I had read about the new school in board papers and spoken about it with the Able Child Africa staff, nothing beats seeing something in person and I was blown away by the sheer size, scale and setting of the school. The school is positioned on the outskirts of Mbeya in a truly beautiful setting and will underpin the continued growth and impact of CST.
#WeAreAllAble