We are proud to have been a contributor to USDC's sustained growth over the last 35 years as it has grown into one of Uganda's leading children's disability organisations.
One of the key ways in which we have supported USDC more recently has been in the development of robust monitoring, evaluation and learning (MEL) tools, better able to capture their organisational impact and learning.
As the lead implementer in our flagship inclusive education programme, which has reached over 1,300 children with disabilities in Uganda, the need to prove impact has been high.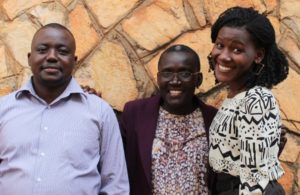 Through this project, we have worked alongside USDC to develop monitoring, evaluation and learning (MEL) tools and procedures for both organisations, making them more inclusive and better able to collect the feedback and learning from children with disabilities. As a result, USDC has been able to more effectively demonstrate the impact of their work and importantly, show impact much wider than the confines of the beneficiaries on the project.
Through this process, both USDC's and our own organisational culture has shifted more towards capturing and reflecting on 'learnings' to inform delivery and decision-making, rather than just trying to prove impact. We believe this shift allows us to better support the children we work with.
As we continue to develop our own capabilities, further technical support will focus on improving the inclusivity of tools, specifically for children with severe intellectual disabilities. For now, the work we have done in partnership has enhanced USDC's capabilities to become lead delivery partners on large international donor grants. We believe taking this leading role in large multi-year grants will solidify USDC's voice as a global player in advocating for the improved lives of children with disabilities beyond a national scale.
#WeAreAllAble