Introducing 'Momentum' a new series of talks on different aspects of our work and issues that affect children with disabilities in Africa.
Hosted by Anthony Ford-Shubrook OBE, our first panel will focus on the impact of Covid-19 on children with disabilities and their families, as well as the partner organisations who support them. It will consider different learnings and how to ensure children with disabilities are not left behind.
In this session we will gain:
an awareness of the challenges facing children with disabilities in Sub-Saharan Africa, their families and organisations working to support them.
an insight into the work being carried out to support children with disabilities in Africa throughout the COVID-19 pandemic
This event will take place online, on Thursday 25 March from 15:00 – 17:00 UK time.
Our 'Momentum' events are free to attend, but you can make a donation to support our work here. 
---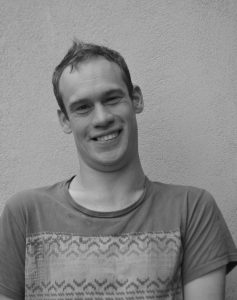 Anthony has advocated for disability rights and access throughout his whole life and was awarded an OBE in 2019 for his incredible contributions towards the movement. After being denied access to college in London due to his wheelchair, he made legal history in the UK at the age of 17, successfully lobbying against the decision and paving the way for the Special Education Needs and Disability Act.
Anthony has been selected as one of 17 UN Young Leaders for the Sustainable Development Goals, where he'll be raising awareness of the inequalities and discrimination faced by the disabled children Able Child Africa works with, whilst also playing a leading role in ensuring the Sustainable Development Goals remain inclusive of disability.
Panelists
Jimmy Innes
Chief Executive – ADD International
ADD International is an organisation that fights for disability rights and inclusion in five countries of Africa and Asia as well as internationally. ADD International strives to be a strong ally to the disability movement, and has many years of experience partnering with Organisations of Persons with Disabilities (OPDs) in the countries where it works
Alice Ford
Programmes Officer – Able Child Africa
Alice has over 8 years of experience in the international development sector and joined Able Child Africa as a Programmes Officer in August 2016 from Deaf Child Worldwide; an organisation that supports deaf children and their families in Latin America, South Asia and East Africa. Alice graduated with a degree in Sports Development, during which time she also volunteered for an organisation in Eswatini. She then worked for a sports for development-focused organisation based in South Africa, where she gained further experience in programmes management, with projects focused on supporting disadvantaged and vulnerable children.
Sharon Ndung`u
Project Coordinator – Action Network for the Disabled (partner of Able Child Africa
Action Network for the Disabled (ANDY) is dedicated to achieving equality, inclusion and empowerment of young people with disabilities in Kenya and seeks to mainstream them into all aspects of daily life. ANDY's work focuses mainly at the grassroots level, where they operate to reach and raise the voices of children and young people with disabilities at a national and international level.
Simon Munde
Acting Executive Director – Fedoma
The Federation of Disability Organizations in Malawi (FEDOMA) was founded in 1999, as an umbrella of Organizations of Persons with Disabilities OPDs in Malawi to provide a unified voice for all OPDs.
FEDOMA has a specific mandate as the voice of persons with disabilities of all kinds throughout Malawi and in acting on their behalf, ensuring that persons with disabilities have access to services and support that the able bodied community takes for granted.
Nick Corby
Director – Impel Consultancy
With 20 years' experience in international development, Nick has a strong track record in planning and project design, monitoring and evaluation, barriers analysis, inclusive organisational development, influencing and political analysis, strategy development, fund management, innovation and knowledge management. Nick also has a deep understanding of and expertise in multiple thematic areas, including education, health, livelihoods, infrastructure and child protection, including in fragile and emergency settings.
Nick has led multi-year, flagship projects for UNDP, DFID, Save the Children, UN Women and WHO. Nick utilizes his deep understanding of inclusive development, as well as strong links with key stakeholders across the international development sector to help shape flagship initiatives and foster strategic partnerships. While Nick has considerable experience of working with UN agencies, the private sector and governments to strengthen inclusion, his work remains rooted in and informed by his continuing work with civil society organisation's at the global-, national- and local-level.