On Sunday 7th June, Emeli Sandé launched our BBC Radio 4 Appeal to support children with disabilities in Africa.
We were delighted to have the opportunity to work together with Emeli to create a truly authentic and meaningful appeal that tells the story of one of our beneficiaries, Betty. This appeal will make a massive difference to the sustainability of our organisation in these difficult times, and all money raised will help us change the lives of children with disabilities in Africa. 
With many fundraising events being cancelled, and the future of event fundraising looking unclear, this appeal has provided us with a key opportunity to secure the future of our organisation, and we need all our supporters to get behind it. Please listen, donate, and share.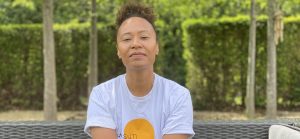 While the week long appeal on BBC Radio 4 has now closed, you can still support our appeal by clicking 'Donate' at the top of this page, or by sending a cheque payable to Able Child Africa, to FREEPOST BBC Radio 4 Appeal (that really is the full address). Please write Able Child Africa on the back of the envelope. You can still listen to the appeal  online  here.