Damien Lewis presents SAS Band of Brothers in support of Able Child Africa | Q+A with Kate Adie
Sign up for a virtual book chat and Q&A from Damien Lewis on Thursday, February 18 at 7:30pm Greenwich Mean Time.
Join Damien in conversation with former Chief News Correspondent for the BBC, Kate Adie CBE to hear about finding the story in history, his former war reporting and his prolific military writing. This is an evening not to be missed!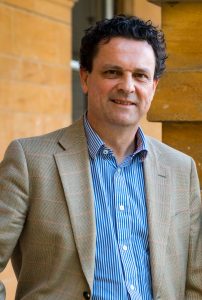 Buy your copy of the new SAS epic from bestselling military historian Damien Lewis here.
"We share the triumphs and tragedies of a group of elite soldier trailblazers as they commit daring raids behind enemy lines in 1944, manage an against the odds escape to victory, and then seek post-war retribution for the terrible murder of their captured comrades.
SAS BAND OF BROTHERS is replete with action, peppered with great characters, and features two of the most daring escapes of WWII. It ends with the hunted becoming the hunters – a group of men intent on seeking out the Nazis responsible for their brethren's deaths, on an ultra-deniable SAS mission to avenge a war crime.
This is the new bestseller from Damien Lewis. It bears all his hallmarks – an epic, page-turning special forces narrative based on hitherto unavailable personal testimony and private family archives."
A £10 donation is asked for to access the event. Should you wish to donate more please select 'other amount' through the link below.
Access instructions will be provided via email 24-48 hours prior to event. This event is on Zoom. Please make sure you have Zoom installed and up to date on the device of your choice.
If you would prefer not to make a donation to access this event, email us here.
Damien Lewis is a former war reporter and one of the nation's "twenty favourite authors" (World Book Day). He is a prolific writer, penning over a dozen books and topping bestseller lists worldwide. His WWII special forces books are a publishing phenomenon. Many of his books are being made into movies or TV series. His military books include the No. 1 bestseller Zero Six Bravo, and his man-and-dog at war true stories include the phenomenally successful War Dog, both of which are being developed as films. His war victim memoirs – Slave, Tears of the Desert – have won a string of awards and were top international bestsellers.
Kate Adie presents From Our Own Correspondent on Radio 4. She became a household name as BBC Chief News Reporter, covering the Gulf War, the demise of the Soviet Union, the protests in Beijing's Tiananmen Square and NATO's campaign in Kosovo. She joined the BBC in 1969 and has been their Chief News Correspondent since 1989. She was awarded the CBE in 1993.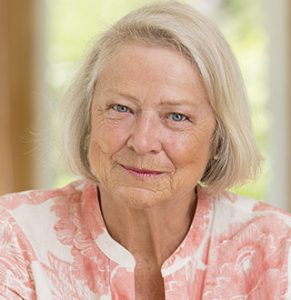 All the proceeds from this event will go towards our work to help protect educate and empower children with disabilities in Africa.